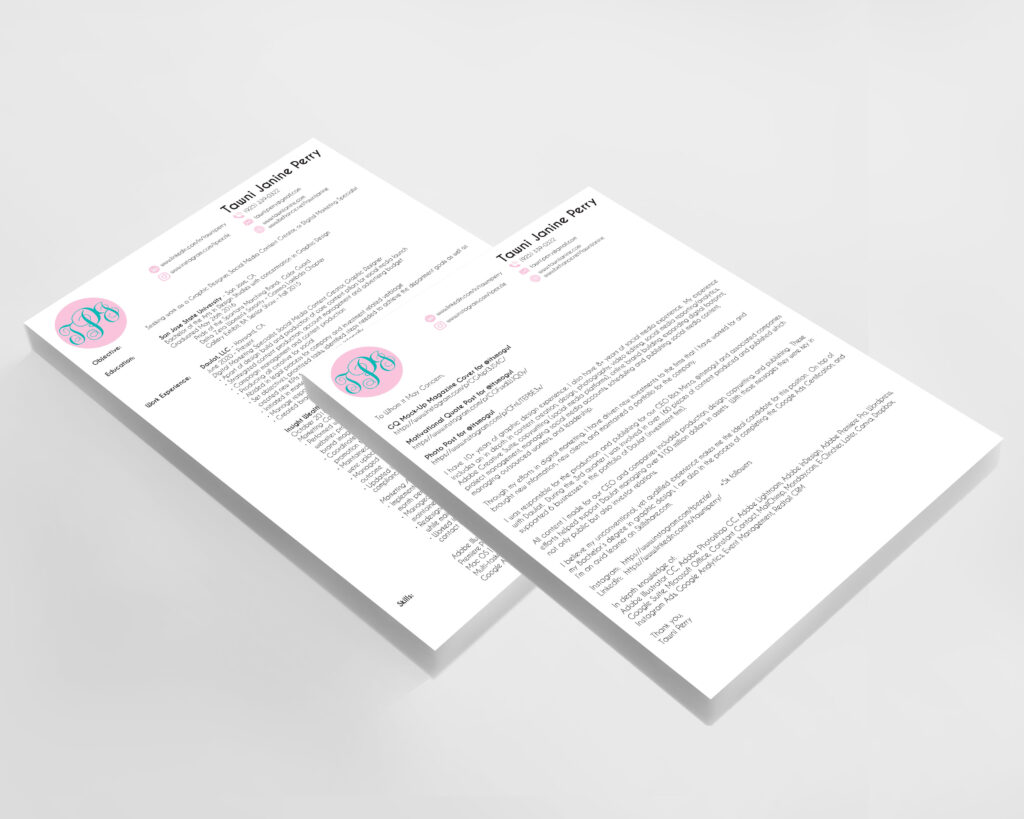 How To Overcome Job Loss
Have you ever lost your job before? Whether it is termination, laid off, or forced to resign? Job loss is never easy, especially when it is thrown at you unexpectedly. In 2020 I lost two jobs. In March, my first job loss was right when the shelter in place (SIP) went into force. I had been with the company for over a year and was told my position was no longer needed. My second job loss was in October, and I was with the company for only four months. I was told the company was making a transition and moving out of state. No matter the outcome, there are always ways you can make extra money for your pocket. Here are a few tips to help you overcome job loss.
A Polished Resume & Cover Letter:
These two components are critical. It's essential to always keep your resume up to date, even if you are working. It's ideal to continue adding to your resume all the achievements and strengths you have been learning while it is still fresh in your head. No matter how much experience you have, try to keep your resume to one page. Highlight all the achievements and quality work you have done on your resume rather than just listing everything you've done. Your resume needs to show that you can do what can be expected of you and exemplify the kind of employee and individual you are.
Now, for your cover letter. A cover letter is an open forum letter where you have the opportunity to inform the hiring manager or recruiter what you have accomplished with your most recent employer. Describe the projects that you worked on and what went well, and what didn't. Get into detail and show them why they should hire you. Your cover letter is essentially your bragging sheet. Show them who you are!
If you need help with edits, layout, design, etc., on your resume or cover letter, let me know, and I'd be happy to help! You can also view my resume and cover letter here for inspiration. 🙂
Networking:
Networking is essential. It's vital to make relationships with your co-workers because you want to ensure you have letters of recommendation and references when you leave the company. Now, I'm not saying you have to be friends with your co-workers, but you can benefit from each other in a networking standpoint because you both work together. You both can be great resources for each other in the long run when job hunting. The people you choose to network with can also help you find new opportunities! Network with individuals who have an extensive network!
It's also important to network with outside resources or vendors you have done projects with; it will show problem-solving. The connections you make on a project can also show your leadership in project management.
Send me a direct message if you're interested in networking or collaborating. You can also find me on Linkedin. 🙂
Side Hustle:
A side hustle is probably my favorite thing to lean on when losing a job. And what makes it even better is that you can continue your side hustle even when you start working again. Having a side hustle is a great way to learn, grow, keep busy, and of course, get a little extra cash in your pocket. I have so many side hustles that I recommend you to try as well!
Poshmark (sell your gently used clothing, shoes, accessories, or home goods)
UpWork/Fiverr (freelance yourself, sell your talent and offer your skills)
Amazon Influencer Program (add all your favorite items you've purchased on Amazon and share them with your friends)
Having a side hustle is also a great start to becoming an Entrepreneur! Entrepreneurship will allow you to work from home, set your schedule to your liking, and of course, make that money! But that's a blog discussion for a later date. Reach out to me if you need a small project done; I'm here to help! 🙂
In Conclusion:
All in all, I hope these tips will help you overcome your job loss. Just remember, you're not alone, and you have options. You have to put yourself out there, start that hustle, grind hard, and go after your goals! Leave a comment below on how you're managing job loss. And don't forget to follow along on Instagram, @tawnijanine.