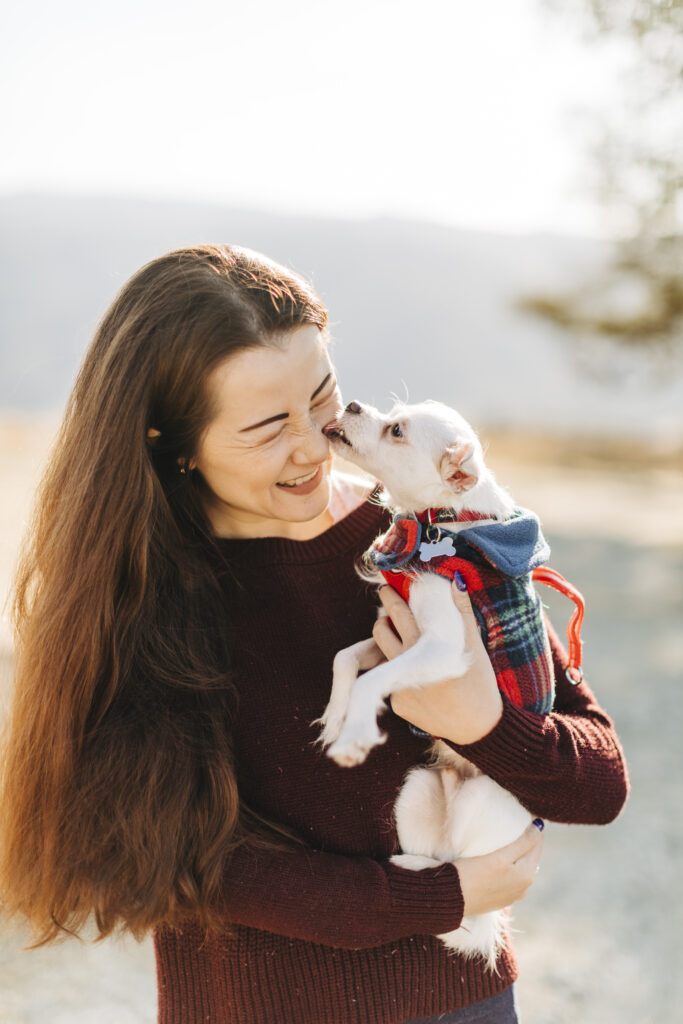 Welcome to Tawni Janine!
Well, here we are. Welcome to Tawni Janine and my first-ever blog post! The day has finally arrived – I decided to spend some money and purchase my official domain license, no more using the free versions of WordPress. With this new upgrade, I'm finally able to make my website genuine and honest! If you're reading this, hi, welcome!
My name is Tawni. A little about me.
I'm a 1992 Millenial, and I love art & design! But my all-time love is my little boy, Toby, a chihuahua mix terrier. I adopted him from the TriValley Humane Society! You can read more about Toby on Instagram: @apupnamed_toby. I was born and raised in the San Francisco Bay Area! In Spring 2016, I graduated from San Jose State University, earning my Bachelor's Degree in Design Studies, emphasizing Graphic Design. I currently work as a Digital Marketing Strategist for a private equity investment firm of diverse companies and businesses. In my role, I focus on Digital Marketing, Graphic Design, and Social Media. Check out my content creations on Instagram: @tawnijanine.
Time to try something new, while still embracing my passion.
I've never been much of a blogger; I love designing and creating things to post on social media. Thank you for reading my first-ever blog post! But I've learned that blogging can help your virtual presence in media – in other words, boost your SEO! Putting yourself out there can be a bit scary, but I've been adulting on my own for nearly five years now, and there's no better time to start your new portfolio, the correct way, than the present. I've always loved creative writing, photography, and design. I fell in love with art as a young child; my favorite hobby when I was younger was coloring and drawing. In high school, I had the opportunity to take creative writing and web design class. Those two classes EMBRACED my talents as an artist, and that's when I chose to major in graphic design in college. If you're still reading this, thank you. 🙂
On a typical day, you'll see me spending countless hours on Poshmark, scrolling through my Instagram feed for inspiration to try and curate that perfect shot or unique design, binge watch movies, and of course, spending time with my dog Toby; I give him all the snuggles! <3
I wanted to create a new portfolio to share design, lifestyle, good eats, and of course, Toby! Follow along and sit tight, it took many years for this launch to happen, and I'm hoping to make it a success!
XOXO, Tawni Janine: @TawniJanine